Welcome to the Isle of Hell Creek wiki
[
]
Welcome to The Isle of Hell Creek, a mod about being a dinosaur or cloning one! This is a unique dinosaur mod that stands out from others, this mod will contain many things. Things from playing as a dinosaur, unique fauna and flora, and more games than just Saurian and Isle
Discord Link:https://discord.gg/EkHcu8G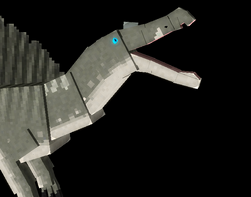 About the Mod
[
]
What is this mod(s) About?
Simple! Dinosaurs and survival material. Not everything will be focused on dinosaurs, but it will have plants and animals that lived before and after the dinosaurs. Some mechanics could include becoming a dinosaur, cloning animals and plants, or multiple other things.
What will be Included?
Many things! Dinosaurs, plants, other animals, weapons, items, blocks, and cloning!
Saurian
Pages

[

]
twitter(maybe)
Download Here

[

]
https://minecraft.curseforge.com/projects/the-isle-of-hell-creek
Latest activity
[
]
Photos and videos are a great way to add visuals to your wiki. Add one below!